NEWS ARCHIVE

AAXA's HD Pico Projector is the world's tiniest native resolution 720P HD LED projector featuring a built-in 150 minute battery

Tustin, CA October 12, 2016


AAXA Technologies is pleased to announce the release of the HD Pico – the world's smallest native resolution 720P HD (1280x720) pico projector. The HD Pico features a brand new 1280x720p LCOS (Liquid Crystal on Silicon) imager producing a stunning native resolution 720P picture. Powered by a 20,000 hour LED light source the HD Pico can deliver up to 80" images in dark areas* and offers best-in-class resolution for both its size and price. The best part is the HD Pico is tiny, just 2.3"3 in size.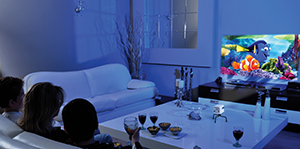 The Mobile Revolution

The HD Pico projector is a feature-rich mini projector that allows spontaneous sharing of pictures and video - anytime, anywhere. At its heart is a powerful media processor capable of playing high-resolution videos, pictures, and music. In addition to the HD Pico's onboard media capabilities, the HD Pico features multiple input options including a USB port, micro SD Card slot, digital mini-HDMI and composite video inputs, a 3.5mm headphone jack, as well as a powerful 1.5W speaker. All of this is controlled by a mini infrared remote control.

True High-Definition Resolution

The HD Pico is true HD resolution – unlike many competitors that claim HD resolution but instead use an upscaled 640x480 or 854x480 imager - the HD Pico integrates an advanced 6 micron per pixel imager mated to the latest high-efficacy LEDs that enables a powerful high-definition optical engine that is not much larger than two quarters stacked together. At 1280x720 the HD Pico achieves more than double the pixel resolution of similarly sized 854x480 mini projectors.


High power Lithium Ion Battery

A great feature of the HD Pico is true anytime anywhere projection. The HD Pico features a premium 12-watt lithium ion battery that allows the HD Pico to operate truly cordless for up to 150 minutes on a single charge (eco mode only).


Long Life 20,000 hour LEDs

The AAXA HD Pico incorporates the latest in LED technology and is powered by high efficacy LEDs that have a rated life-span of more than 20,000 hours. These high brightness light-emitting-diodes allow the miniaturization of projection technology are much more environmentally friendly than traditional mercury lamp based projectors. Lifespan is increased over lamp based projectors by more than 6x, which means the HD Pico can operate for more than 5 years if used 8 hours a day, every day.


Best Value Pico Projector

At half the price of similar pocket projectors the HD Pico is the best-value pico projector on the market without tradeoffs or compromises. Featuring best in class resolution the HD-Pico offers a host of other features including onboard media player, HDMI and Composite Video input, and 2 hour battery life


Main Features


1280x720 Native Resolution
80" Screen Size (dark room)
150 Minute Lithium Ion Battery
20,000 Hour LED Light Source
Other Features- HDMI, Onboard 1-watt Speaker. 3.5mm Audio Output.
Pricing
The AAXA HD LED Pico Projector is available for sale at www.aaxatech.com for $149 and through our excellent retail partners.
About AAXA Technologies
AAXA Technologies Inc was founded in 2008 as a developer and manufacturer of a new class of projector known as "micro" projectors and "pico" projectors. AAXA's core technology is based on small LCoS (Liquid Crystal on Silicon) and DLP (Digital Light Processing) imagers mated to LED (light emitting diode) and Laser light-sources that makes micro projectors and pico sized projectors possible. In 2010 AAXA launched the world's first laser pico projector and today remains a leader in mini-projector technology. AAXA holds several patents in optical and LCoS designs and manufactures the majority of its products in China, with core technological development occurring in both the Silicon Valley, California and China.
The AAXA HD Pico is available through AAXA's exclusive distributors and AAXA Technologies website.
*The HD Pico is designed to be used in dark areas only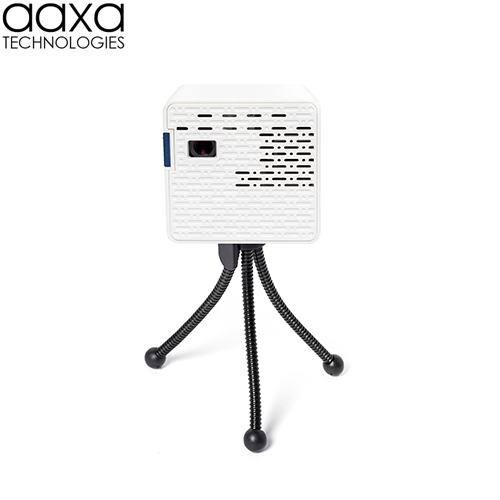 MORE INFO - PRODUCT SPECIFICATION PAGE

MSRP: $199.00

Only $149.00


CONTACT US
AAXA Technologies, Inc.
17691 Mitchell N.,
Unit #B;
Irvine, CA 92614
Phone: (714) 957-1999
Fax: (714) 242-6712
Email:
info@aaxatech.com