NEWS ARCHIVE

The popular P450 gets a "Professional" CPU upgrade that includes 3D Onboard, Video streaming, Bluetooth, Office / PDF viewer, and more!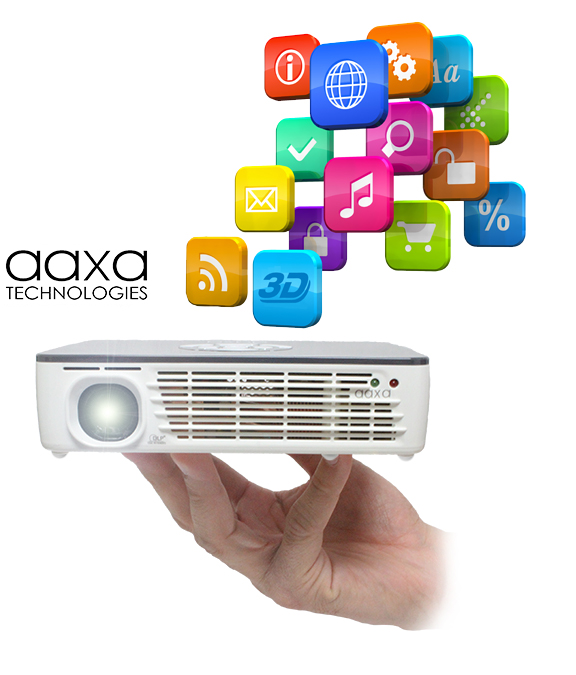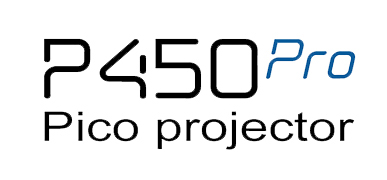 AAXA Technologies announces the P450 "Pro" model with video streaming, 3D Onboard, Office / PDF viewer, WIFI chipset, Bluetooth, and Smartphone Mirroring
Tustin, CA September 15, 2016


AAXA Technologies, a leader in the field of pico-projectors, introduces the P450 PRO, a technology-rich upgrade to its popular P450 Pico Projector. The P450 Pro micro projector features a more powerful CPU, an upgraded graphics engine, video streaming, 3D movie technology, Office and PDF viewer, smartphone mirroring, and a WiFi / Bluetooth Radio. All of these features are built on AAXA's award-winning optical engine, a pico form-factor 500 lumen engine with 15,000 hour LEDs, a native WXGA 1280x800 resolution imager, and powered by Texas Instruments DLP technology.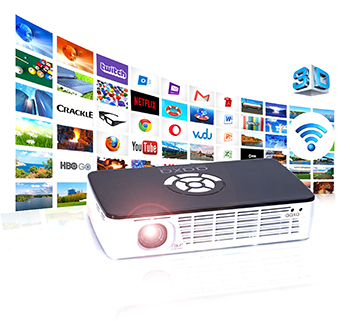 Video Streaming and WIFI

The P450 Pro is WiFi and video streaming capable. The P450 Pro can stream live video from a variety of online video sources, including YouTube, Netflix, Twitch, and other supported streaming apps (see website for supported apps). The P450 Pro also allows users to surf the internet and access e-mail through its onboard client.


3D Projection System

The P450 Pro incorporates onboard 3D movie technology that works in conjunction with low-cost active shutter glasses. No longer needed are light-towers or infrared syncing – simply load a 3D movie, sync the active shutter glasses and instantly enjoy 3D movies.

Office & Productivity

The P450 Pro features an onboard office suite that enables viewing of most office productivity files including PDF, PowerPoint presentations, Word documents, and Excel spreadsheets. Additional productivity features include an e-mail client.

Bluetooth

The P450 Pro features a built-in Bluetooth radio that allows seamless connection to Bluetooth mice and Bluetooth speakers.

A Feature Rich "Micro Projector"

The P450 is a true "Micro Projector". At less than 5.9" long, 3.9" wide, and 1.6" tall, it is both compact and energy efficient, consuming less than 15% of the power of a traditional UHP projector. Additional features include adjustable tripod, 1280x800 VGA Input Support, 1280x800 HDMI Support, MicroSD Card Port, USB Port, Composite Video Input, and 3.5mm Headphone Jack. An onboard memory of 8GB is available for downloaded apps and 1GB of RAM as well as a built-in Mali 400 GPU is included.

About AAXA Technologies

AAXA Technologies Inc was founded in 2008 as a developer and manufacturer of a new class of projector known as "micro" projectors and "pico" projectors. AAXA's core technology is based on small LCoS (Liquid Crystal on Silicon) and DLP (Digital Light Processing) imagers mated to LED (light emitting diode) and Laser light-sources that makes micro projectors and pico sized projectors possible. In 2010 AAXA launched the world's first laser pico projector and today remains a leader in mini-projector technology. AAXA holds several patents in optical and LCoS designs and manufactures the majority of its products in China, with core technological development occurring in both the Silicon Valley, California and China.

The AAXA P450 is available through AAXA's exclusive distributors and AAXA Technologies website.
*P450 is not compatible with internal lithium ion battery and is not a battery operated projector. Please see our P300 for a battery operated projector.


MORE INFO - PRODUCT SPECIFICATION PAGE

MSRP: $469.00

Only $419.00


CONTACT US
AAXA Technologies, Inc.
17691 Mitchell N.,
Unit #B;
Irvine, CA 92614
Phone: (714) 957-1999
Fax: (714) 242-6712
Email:
info@aaxatech.com