PRODUCTS

IncrediSonic PMJ-400 vs the AAXA P300 - Who is Fibbing on Lumens?
Courtesy micro-projector.com
Recently AAXA because aware of the new Incredisonic PMJ-400, a LED pico projector about on par with the P300. We were curious about this projector because at only $80 more than the 300 and claiming 100 lumens brighter. Apparently we weren't the only ones curious about this, micro-projector.com actually took both of the units in and did a full on review for both units and a few reviewers on amazon did the same.

We're honestly flattered that the P300 is being used as a benchmark to compare against as new picos come out and are proud of its performance, here is a link to micro-projector.com's review of the two projectors so that you can check it out for yourself.
IncrediSonic vs AAXA P300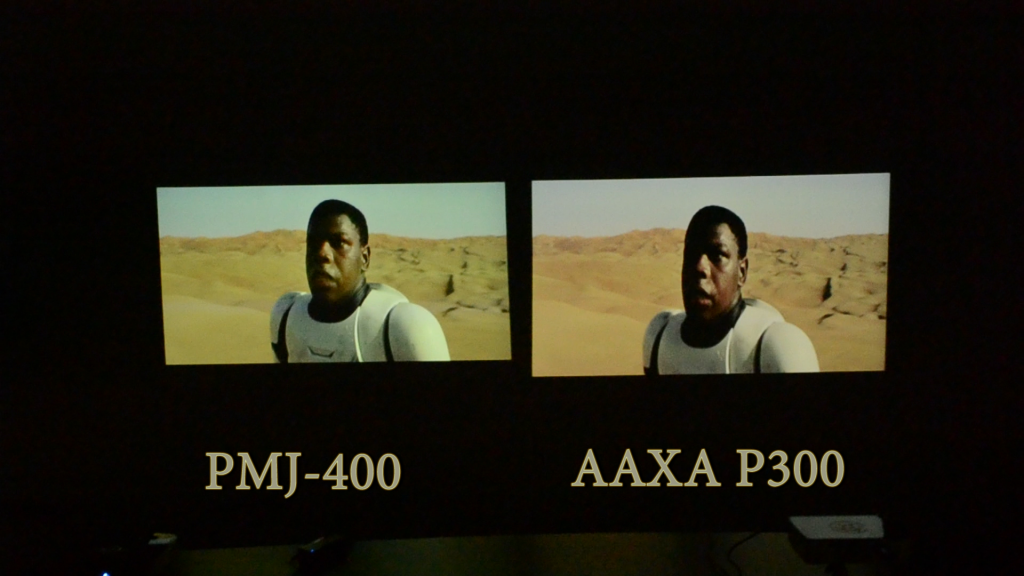 | | | |
| --- | --- | --- |
| | IncrediSonic PMJ-400 | AAXA P300 |
| Native Resolution | 1280x800 | 1280x800 |
| Imager Technology | DLP | DLP |
| Brightness | 500 Lumens | 300 Lumens |
| Lamp | RGB LEDs | RGB LEDs |
| Size | 5.9" x 4.2" x 1.7" | 5.9" x 3.8" x 1.5" |