PRODUCTS

---
CUSTOMIZATION
---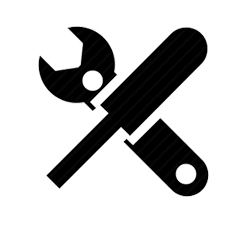 Design it the way you want it.
AAXA Technologies offers an array of product customization options for our customers. Product customization enables our pico projectors to deliver the exact message your organization wants to send and can make the perfect corporate gift or digital message delivery device. Not only will a customized pico projector put you at the top of list of organizations to remember, our pico projectors can accompany your sales team to close those deals. Nothing makes a better presentation than a pico projector that is fully customized with your organization's logo, custom boot up screen, digital message, and custom color scheme.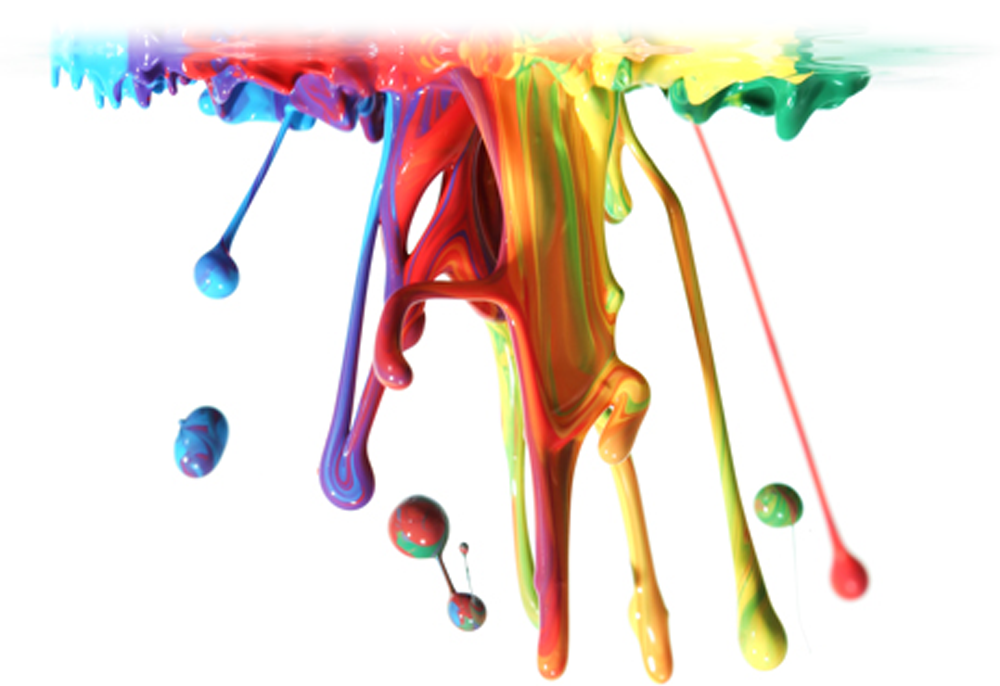 Custom Coloring.
You choose.
We offer custom case coloring to match your organizations color schemes and audience.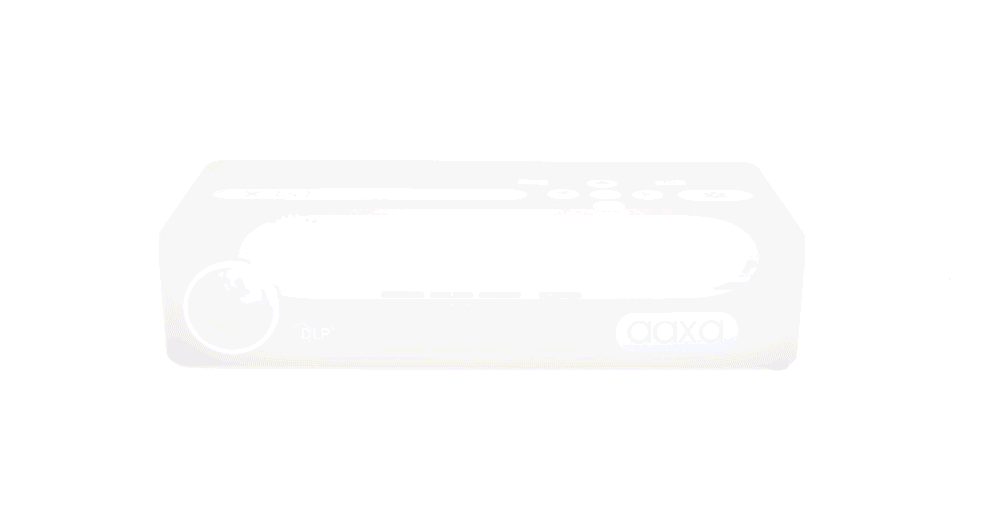 ---
Customize your message.
Logo Silk Screen
Compliment your custom colors by having your company's logo and message silk screened on the projector. Create brand awareness as gifts or help your sales team make a great first impression!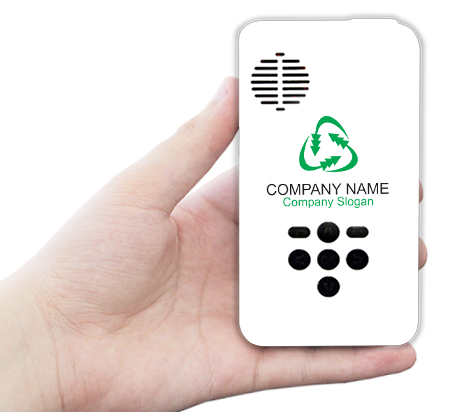 ---
Custom Boot Screen & Menu
Personalize to a whole new level
When powered on, our pico projectors can also display a custom boot screen and menu system customized to your needs and with your organizations logo. This lets your clients and sales team easily navigate to your customized content.

Digitally deliver your messaging to your clients directly through a pico projector. Each pico projector has an onboard media player capable of playing videos, picture slideshows, or text messages and speaker. In other words, project your digital message from a single device!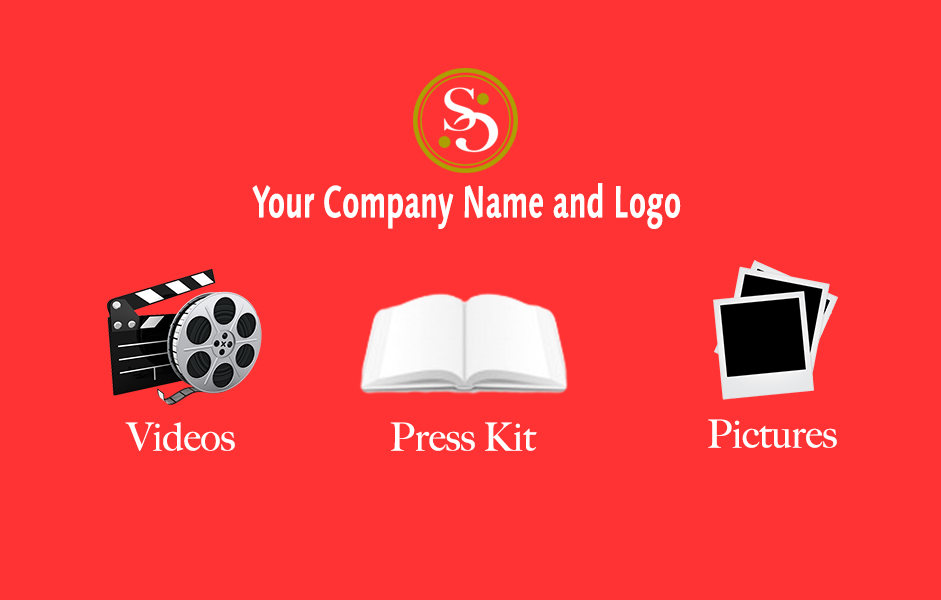 ---




Custom Digital Messaging
Create a personal message from your company to your clients everytime the projector is turned on. Each pico projector has an onboard media player and speaker to play your personal video messages or slide shows.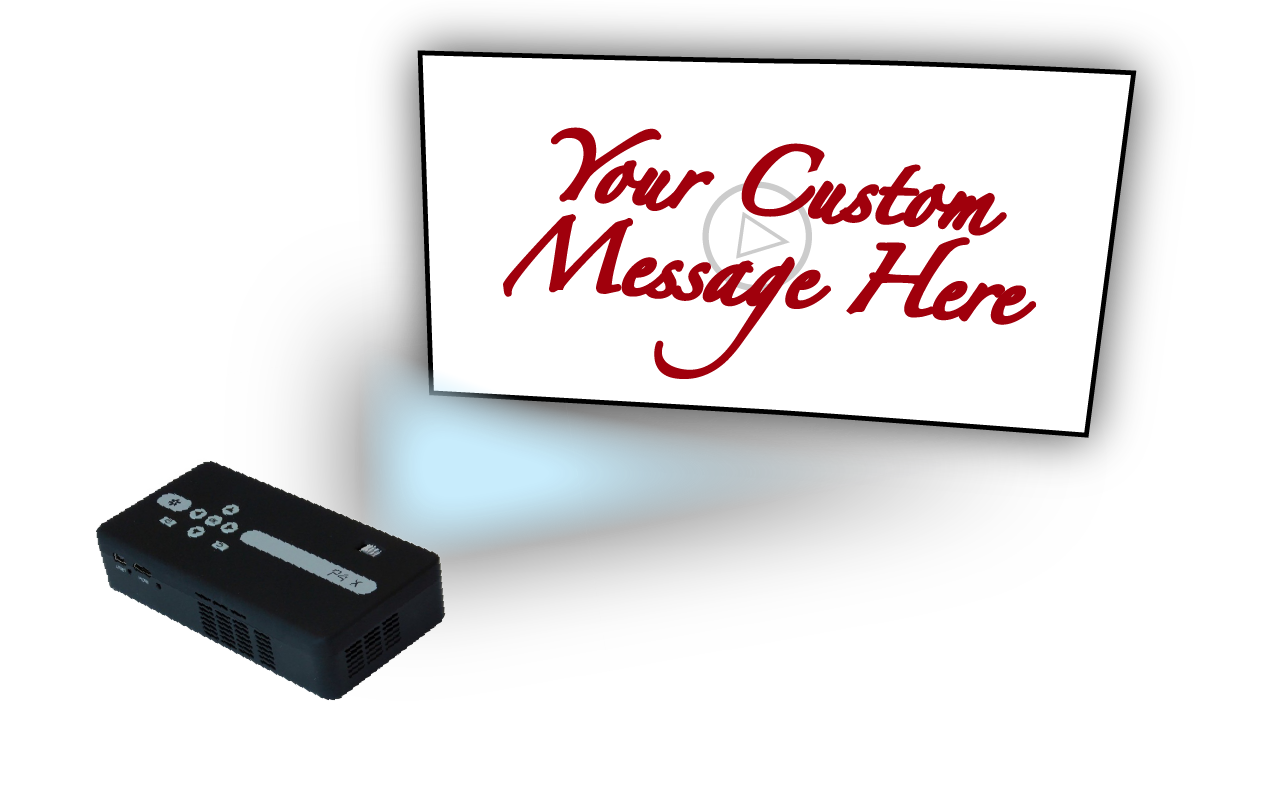 Pricing & Minimum Order Quantities
| | | | | | | | |
| --- | --- | --- | --- | --- | --- | --- | --- |
| | Retail Price | Silk Screen with Custom Logo | Custom Boot Screen | Custom Color | Custom Box | Custom Greetings Preloaded | Custom Menu / Software |
| LED Pico | $119 | 100 | 100 | 300 | 300 | 500 | 1000 |
| P2 Jr. | $199 | 100 | 100 | 300 | 300 | 500 | 1000 |
| P4-X | $299 | 100 | 100 | 300 | 300 | 500 | 1000 |
| P300 | $419 | 100 | 100 | 250 | 250 | 300 | 1000 |
| LED Showtime | $499 | 100 | 50 | 100 | 100 | 100 | 500 |