| | | |
| --- | --- | --- |
| | | |
Product Brochure Contact us

for wholesale inquiries






The World's Smallest 720P LED Projector

1280x720 Native HD Resolution
80" Screen Size (dark room)
Tiny 2.3"3 Cube; 6oz
20,000 Hour LED Light Source
150 Minute Lithium Ion Battery
Onboard Media Player
Optional Power Adapter Available for continuous use. Learn more.
(USB Charging Cable Supplied)
*Note: Designed to be used in dark areas only

HD Pico

MSRP: $199 $149


HD Pico PA Bundle
$158.99

$119.99

Why Refurbished?

---


The HD Pico is the world's tiniest native resolution 720P LED Projector. Measuring just 2.3" x 2.3" x 2.3" and weighing just 6 ounces the heart of this diminutive pico projector is a high-resolution 1280x720 pixel Liquid Crystal on Silicon (LCoS) driven optical engine that produces an immersive 80" high-resolution (HD) display in dark areas. The HD Pico is small in size but huge on performance and incorporates a 150 minute lithium ion battery, 20,000 hour LEDs, a powerful 1 watt speaker, and an onboard media player. Connectivity options include Mini-HDMI, AV, and a 3.5mm headphone jack. The HD Pico is a true anytime, anywhere projector.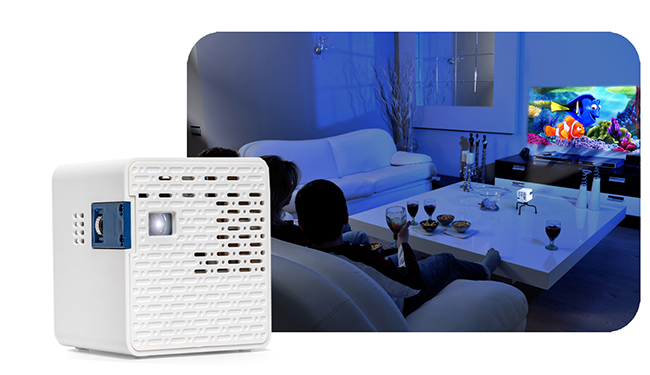 True 1280x720 High Definition
---
"Standard" Pico projectors typically employ 480x320 or 854x480 resolution optical engines. The HD Pico more than doubles the pixel resolution by employing a native resolution 1280x720p imager.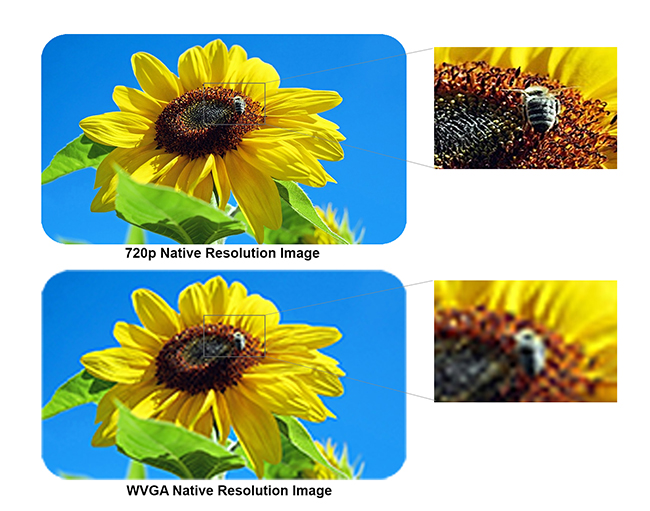 Ultra Small & Portable
---
The HD Pico integrates an advanced 0.25" 6 micron per pixel imager mated to the latest generation high-efficacy 1mm LEDs that produce an amazing 50 lumens @ 5 watts (lightsource not on screen lumens). The combination of these two technologies coupled with advances in polarized light processing and optical recycling enables the creation of a powerful high-definition optical engine that is not much larger than two quarters stacked together.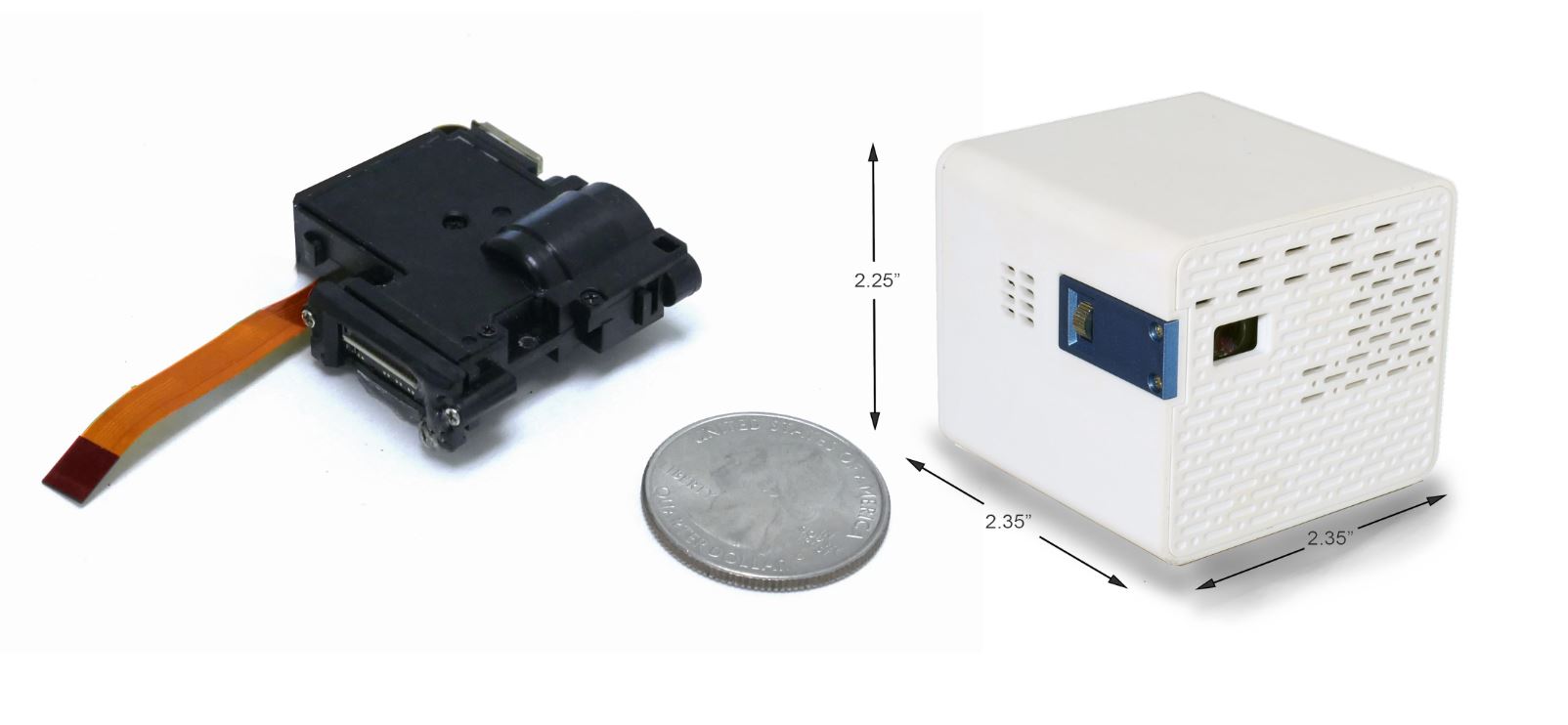 20,000 Hour LED Optical Engine
---
The HD Pico employs high performance LEDs capable of 20,000 hours of operation. The HD Pico can operate for 8 hours per day for almost 7 years before needing a new light source.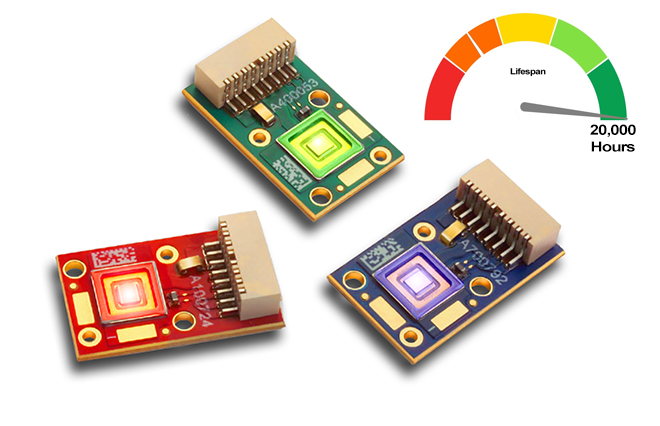 Onboard Media Player
---
The HD Pico is true mobile projection solution. In addition to its digital and composite inputs, the HD Pico includes an onboard media player and digital picture playback capabilities. The powerful onboard media player decodes files directly off a USB stick or Micro SD Card and is capable of handling high resolution videos, movies, and high mega-pixel pictures. This feature allows user to watch movies and view pictures anytime, anywhere.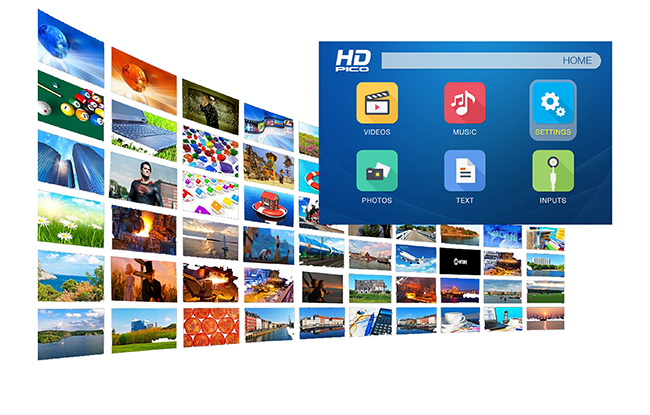 150 Minute Onboard Lithium Ion Battery
---
The HD Pico employs a premium 150+ minute lithium ion battery (eco mode) capable of maintaining high capacity even after 1000 charge cycles. The onboard battery means true "Anytime, Anywhere" operation.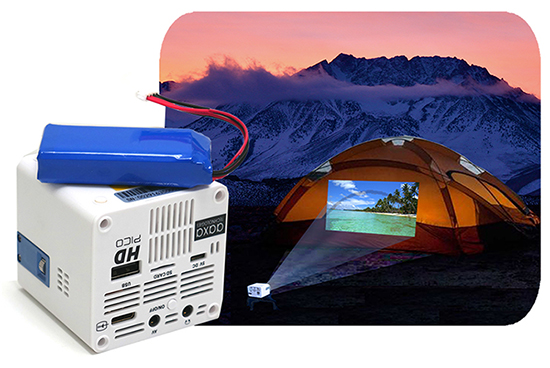 Solid State LED Light Source
---
| | |
| --- | --- |
| Short (instant) warm up and cool down times. With LED Projectors there is no longer the need to wait for long lamp warm-up and cool-down times. | The HD Pico LED Pico Projector's LED light source enables it to achieve full brightness within seconds. It also turns off instantly, as well. |
Long Operating Life
---
| | |
| --- | --- |
| Conventional lamp-based projectors require frequent bulb changes with very expensive bulbs that cost hundreds of dollars. | The HD Pico's LED light source lasts 10 times longer than conventional lamps, so bulb changes are a thing of the past! |
Multiple Connectivity Options
---
The AAXA HD Pico Projector features an array of inputs including HDMI and Composite video which enables users to connect an array of data sources, including smart-phones, directly to the projector. With the AAXA HD Pico, professional users can deliver presentations, play videos, and watch digital TV all from a single self-powered device.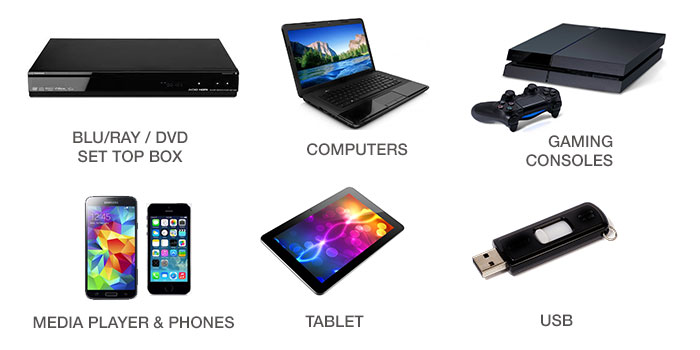 NOTE:
Apple iPhone/iPad connection requires Apple proprietary adapter cable.
Android Smartphone/Tablet connection requires special adapter cable (MHL, Slimport, etc).
Check to ensure your mobile device allows video output.
Inputs & Connectors
---
The HD Pico is a connection rich device and features an array of input / output puts including mini-HDMI, Composite AV, Headphone jack as well as input ports for digital data from a micro SD card or USB memory stick.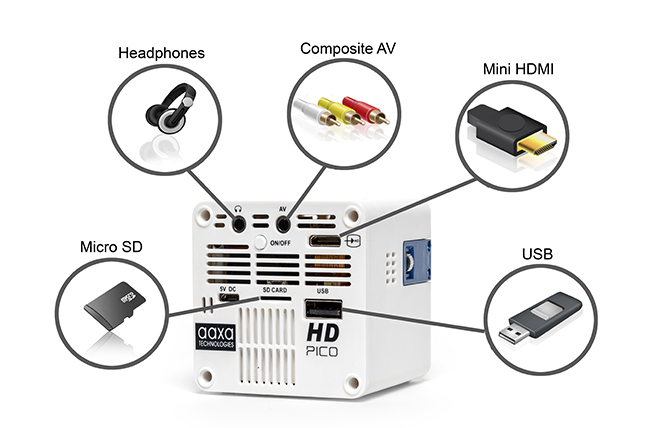 Environmentally Friendly
---

The AAXA HD Pico Projector light source consumes less power. The LED is also 100% free of mercury and, as the bulb never needs to be replaced, there are no discarded bulbs.