Using M5 with Chromecast
The M5 works in the same way as other display devices when working with Chromecast.
1. Turn on the M5 projector by toggling the On / Off switch on the side.
2. Plug in Chromecast. Note that the HDMI interface is for displays while the USB interface is for charging Chromecast. You can also charge Chromecast by using its in box power adapter.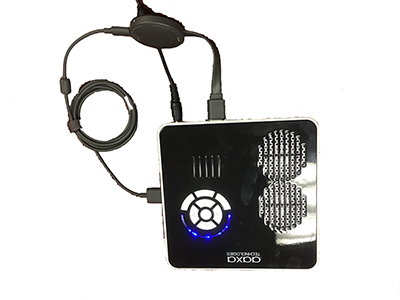 3. In the Main Menu, select the "Inputs" icon and then the "VIDEO IN" icon.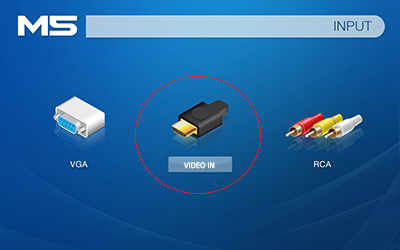 4. For information on Chromecast setup, please refer to Chromecast Help