Your M6 is ready to be connected to MHL enabled devices. Make sure your MHL device has an HDMI out on one end. Note: Some Android devices are not compatible with MHL but will have the option of Slimport instead and some do not allow mirroring. Please check if your specific Android device supports MHL or Slimport. Please be advised our projectors only support 11- pin devices.
*Please note for the newer Samsung Galaxy models, Samsung has disabled the video out feature so the MHL cable will not work with it. This applies to the following Samsung models: Samsung Galaxy S6, S7, Note 5, and Note 6.
1. Connect your M6 and the device you wish to project to with the supported cable.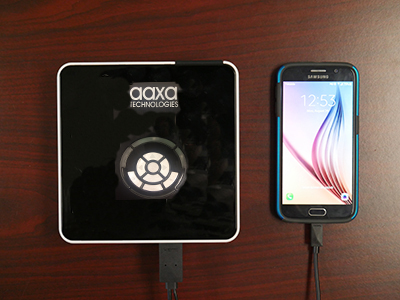 2. Ensure that either the application or device is video-out enabled
3. Visit the Inputs icon on the M6 and choose HDMI.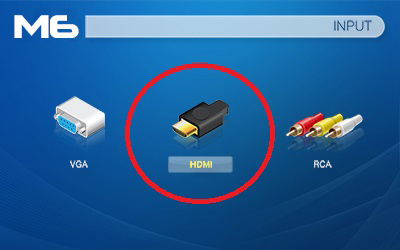 4. Ensure that the cable is properly secured to the output device and that the application is video-out native. Additional settings might be necessary to enable output.
5. Enjoy your application or output device!