How do I connect my M6 to an iPhone/iPad?
With the Apple Lightning AV/HDMI Adapter you can easily stream Netflx, Hulu, or watch a slide shows. The Apple Lightning AV/HDMI Adapter connects to a full HDMI cable and therefore natively mirrors your iPhone 5/6 regardless of the application.
1. First, you need to purchase a lightning to HDMI (on the right) or 30 pin to HDMI adapter (on the left) depending on what specific Apple device you have. See the list below to find out what you need for what versions.* Note that some of the older Apple devices will not mirror the display onto the projector.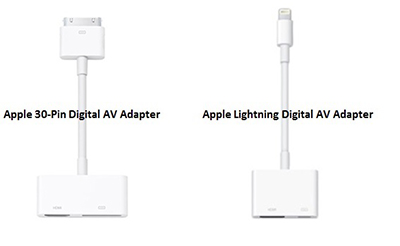 2. Connect the HDMI cable from the adapter to the M6.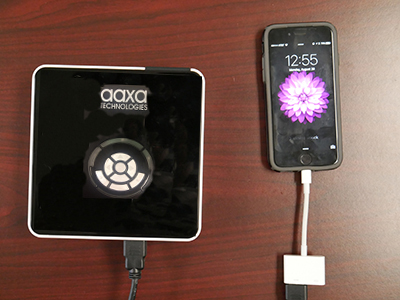 3. Select the Inputs icon and choose the HDMI icon.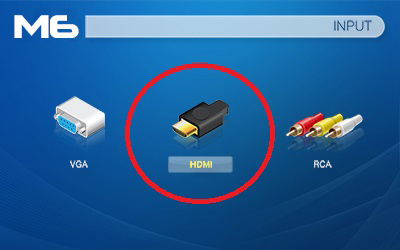 4. Congratulations. The connection should be successful!
*Apple 30-pin dock connector -iPhone (1st generation) -iPhone 3G -iPhone 3GS -iPhone 4 -iPhone 4S -1st through 4th generation iPod Touch -iPad -iPad 2 -iPad 3
*Apple Lightning connector -iPhone 5 -iPhone 5S -iPhone 5C -iPhone 6 -iPhone 6 Plus -the fifth generation iPod Touch -seventh generation iPod Nano -all iPad minis -iPad -iPad Air -iPad Air 2