How do I update the firmware on my HD Pico?
This firmware update will fix any scaling or overscan issues experienced when connecting your HD Pico to any HDMI sources (such as a laptop or desktop)

Firmware Version: HD_20170405

Notes before updating:
• A USB memory stick (FAT32 format) no more than 16GB is needed to update the firmware on your HD Pico
• Please ensure your unit is fully charged (which will be indicated by a blue LED in the back of the projector). We also recommend that your HD Pico is plugged into power when updating the firmware.
Update Procedure:
1. Download the projector firmware file: HERE
2. Copy the downloaded firmware file to the root folder (highest folder of hierarchy) of the USB memory stick.
NOTE: DO NOT copy any other files or folders to the USB memory stick
DO NOT change the firmware's file name

3. Connect the USB memory stick to the HD Pico's USB port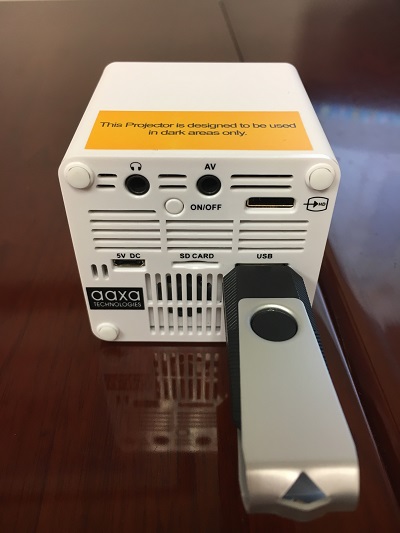 4. Press the power button to turn the unit on
5. Firmware update will begin automatically. You will know the firmware is being updated if the LED light on the back of the unit flashes red and blue. This should only take about 30 seconds.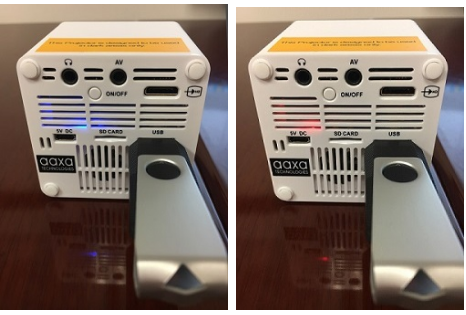 6. Once your HD Pico has been updated with the newest firmware, it will go into the Main Menu screen and will be ready to use.
7. To verify the update was done, you can go to the Settings Icon and hit the "LEFT" button on the remote to look at the "Option" menu. Here you will be able to see the Software Version present on your HD Pico.