How to connect your Android Smartphone to the projector using HappyCast.
The P4-X Android Projector employs a "Happy Cast" smart phone mirroring system that is compatible with Android systems.
1. Download the HappyCast App by clicking on this link: Here or type aaxatech.com/happycast.apk manually on your Smartphone.
2. A prompt will come up stating "This type of file can harm your device. Do you want to keep happycast.apk anyway?" Choose "Ok" and the download will begin. Once finished press on the HappyCast download notification to install the app.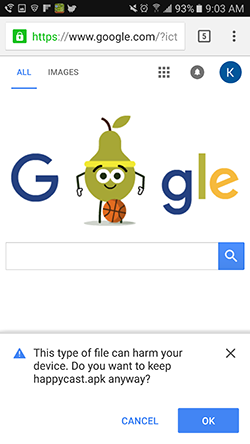 3. If "Install apps from unknown sources" is not enabled on your device, then it will prompt you to turn it on. To do this, go into Settings and it will be under either Security or Application settings depending on the Android OS your phone is currently on.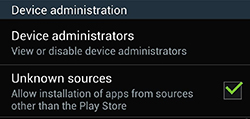 4. Once the app is successfully installed you may now start the HappyCast app. Make sure the HappyCast app is running on the projector as well. Your Smartphone will show the streaming name that is displayed on the projector. To connect, press on the streaming name displayed.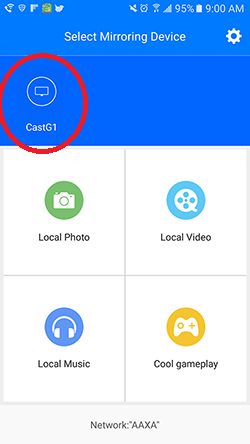 5. Your Smartphone screen should be displayed on the projector. If you have any other questions or run into problems please contact us at info@aaxatech.com or call us at (714)-957-1999 during our business hours from 9 A.M to 4 P.M Pacific time.