Portable Presentations with AAXA Projectors
The AAXA projector series feature built-in multimedia capabilities. In other words Power Point presentations can be shown on the projector without the need to connect to a laptop.
Ultimate Portability | No Laptop Necessary | Quick Start | Large Display
This tutorial discusses how to use the AAXA projector as a portable presentation tool, including playback of Microsoft ™ Power Point Presentations. There are two ways to output a presentation on AAXA's projectors. These include 1. Slideshow 2. Video.
SLIDESHOW
1. First open your presentation on your PC or MAC.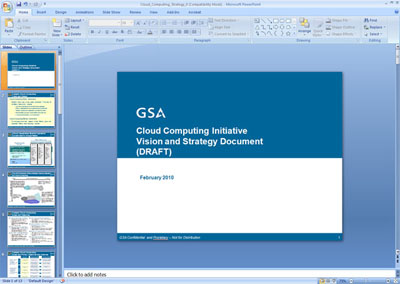 2. Go to "Save As" and save your presentation as .JPG files.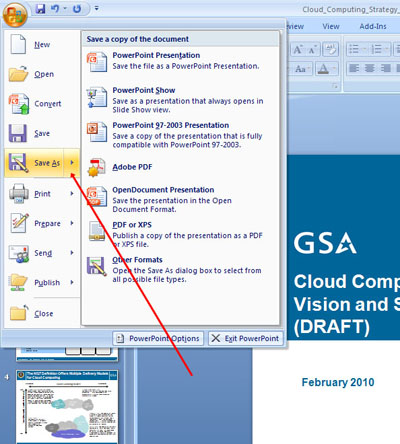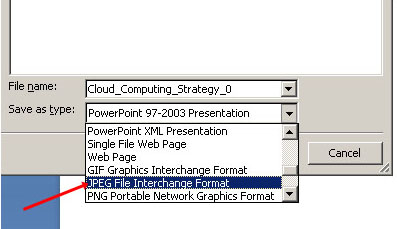 3. IMPORTANT: If you have more than 10 slides, you must rename Slides 1-9 with a "0" in front of it or the playback order will be mixed up. If you have more than 100 slides you will need to use a "00" format.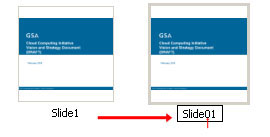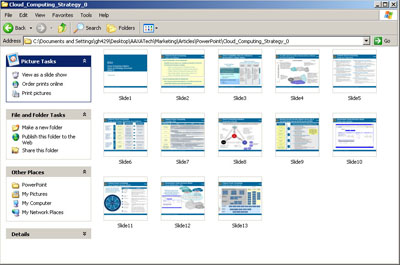 4. Now that all the slides have been renamed, you will need to copy the files either to your MicroSD Card or to the USB memory stick.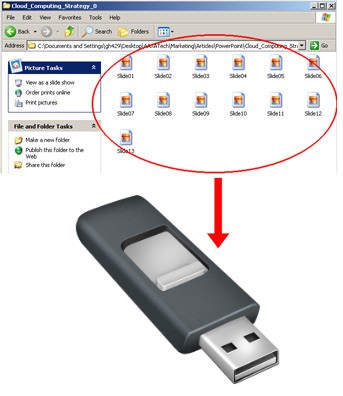 5. After copying the files onto your MicroSD Card or USB Memory Stick, insert the SD Card or Memory stick into the projector.
6. For our Projectors you will want to start the projector until you reach the onboard menu screen.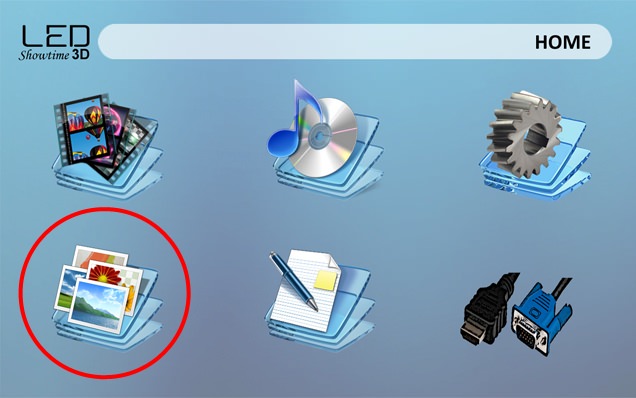 7. To playback the slideshow, select "Photos" from the menu screen either using the remote control or the keypad on the projector.
8. Choose the appropriate location for the files (MicroSD Card or USB Memory Stick).
9. Highlight the starting slide, and use the Remote Control or the onboard keypad to playback the slideshow.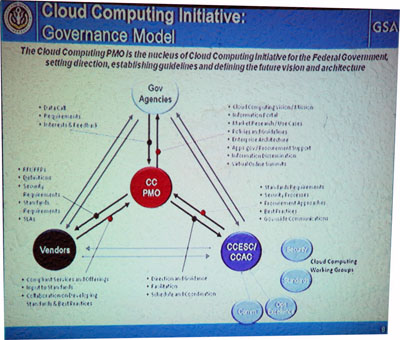 TIPS AND HINTS:
1. Try to use font or text larger than 12 points for clarity on the projector, as smaller fonts can be hard to see.
2. The standard resolution for saved slides is 960x720 (96dpi). For advanced users you can change the resolution of the saved slides by editing your registry. Details can be found here:
http://support.microsoft.com/kb/827745
VIDEO
1. Third party software allows you to convert your Power Point presentation to a video format. The AAXA projectors can playback video files such as *.avi.
2. Software such as Moyea's Power Point to Video converter can handle this type of conversion:
a. http://www.dvd-ppt-slideshow.com/ppt-to-video/
3. In order to playback video, simply play the video as you would any video.