Using Pico Projectors as Tracing Projectors for Drawing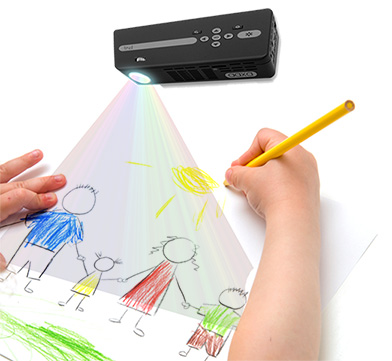 Here at AAXA Technologies we've received multiple inquiries on using our products as drawing projectors, art projectors, or trace projectors.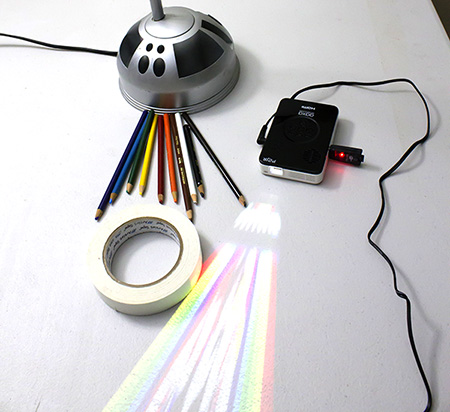 This is certainly a valid application for our products as our mini projectors are small enough to be extremely versatile in projection placement and our onboard media player means artists can load content including pictures directly onto our projectors onboard memory and project the image any time anywhere.
Today we will demonstrate the use of our P2 Jr as a trace projector. The P2 Jr is a 55 lumen pico projector which makes the product optimal for tracing or art as it is not too bright to overwhelm the artist but also bright enough to handle larger mural type traces. As one of AAXA's entry level projectors, the P2 Jr pico projector is not a whole lot more expensive than $100 tracing projectors sold at various art supply stores – however the performance is substantially better delivering 55 lumens of brightness. As you can see the P2 Jr is a very small projector that is highly portable and very easy to slip into your pocket.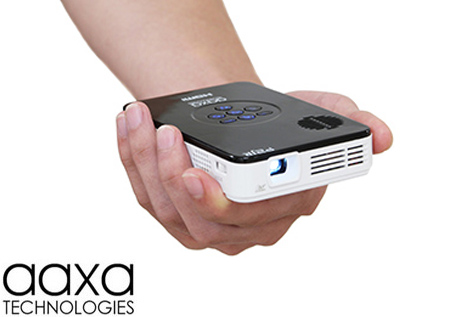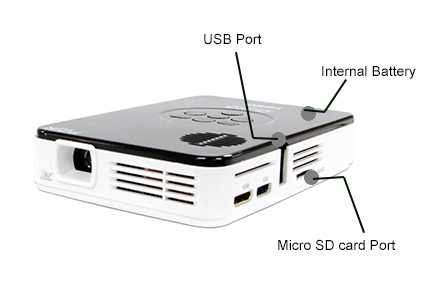 Images to be traced or drawn can be directly loaded onto the projector with either a micro SD Card or USB stick in JPEG or GIF format keeping in mind that the native aspect ratio is 4:3 and the native resolution is 640x480.
The P2 JR has a throw ratio of 1.6, meaning the distance to the image is 1.6x the width of the image one wants to trace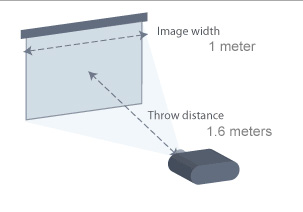 For some customers this throw ratio is too "long". For those that need a short throw tracing projector AAXA's ST200 LED Projector may be a better fit – with a throw ratio of 0.8 to 1. For more info on ST200 Projector click here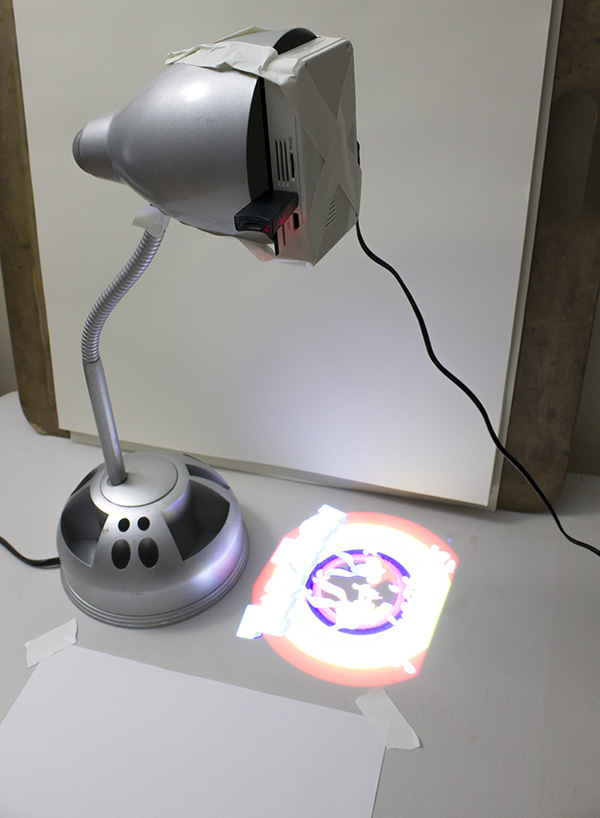 The P2 Jr doesn't have an internal tripod mount so vertical mounting is a bit more tedious, but can be achieved with the use of zip ties. If tripod mounting is required our LED Pico or our P3X can accommodate tripod mounting for easy attachment to different surfaces. Here is what the P2 Jr is able to produce in terms of brightness, color quality, and resolution. Also here is a video demonstrating the tracing with the P2 Jr.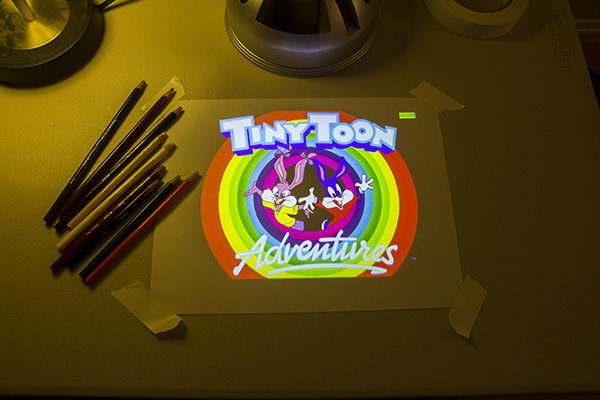 Here is the P2 Jr compared against some of the tracing projectors found on the market.

The Artograph Tracer is a low brightness, low lumen projector which we measured at less than 10 ANSI Lumens. It certainly has its uses but while low lumens may work great for certain applications the AAXA P2 Jr is probably a better fit for for larger murals and tracing.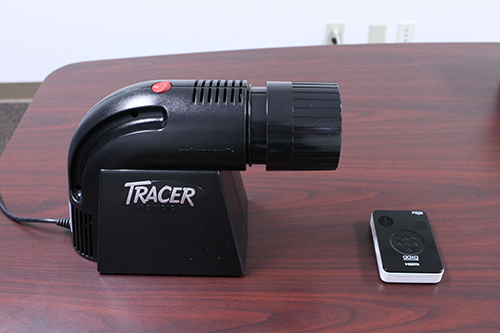 Side-by-side comparison of the Artograph Tracer and the AAXA P2 Jr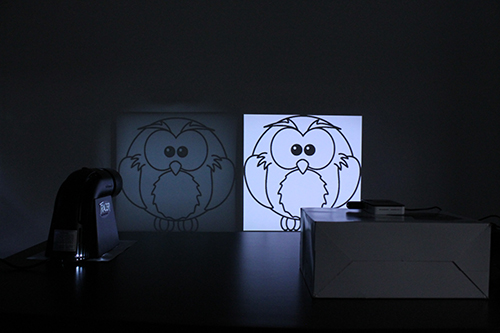 The P2 Jr can be purchased directly from AAXA's website click here or through our retail partners.