NEWS ARCHIVE

The new AAXA LED SHOWTIME 3D 450 Lumens, 720P Resolution, 20,000 hour LED engine, and 3D ready graphics processor



AAXA LED SHOWTIME 3D 450 Lumens, 720P Resolution, 20,000 hour LED engine, and 3D ready graphics processor

Tustin, CA December 14, 2012



AAXA Technologies is pleased to release the AAXA LED Showtime 3D Projector. The AAXA LED Showtime Micro Projector employs next generation Light-Emitting-Diodes (LEDs) projection technology coupled with a high resolution 1280x800 DLP imager. LEDs are superior to lamp based projectors by directly injecting red, green, and blue light into the projection engine instead of relying on filtered white light. The result is more vivid, colorful image and a 20,000 hour life-span – tens times longer than a traditional lamp projector.

Mobile Game & Movie Platform



The AAXA LED Showtime 3D features a advanced 450 lumen optical engine, native 720P (WXGA) resolution powered by a Texas Instruments DLP imager, 20,000 hour LEDs, 3D ready graphics processor, and an onboard Movie, Slideshow, and Music player. All this is housed in a micro form-factor, measuring just 5.9" x 5.2" x 1.4". The LED Showtime 3D is a true mini projector capable of producing giant, deep, immersive video and game-play of up to 160".






A Big Projector in a Micro Projector Size

The AAXA LED Showtime 3D is a full-featured entertainment projector in a micro projector size. A variety of input sources include HDMI and VGA connections, a Composite Video input cable, and a USB memory stick slot for media playback. Outputs include a 3.5mm headphone jack and onboard 2 watt speakers.

Processing power is provided by a robust 880mhz ARM chipset able to render high resolution full-length movies and high megapixel digital pictures. 3D capability is made possible by a "DLP-3D" processor able to display 3D movies, games, and education content (requires 3D glasses and Quad Buffered 3d Graphics card). The AAXA LED Showtime 3D is a true miniature powerhouse able to perform like a full sized projector and able to double as a stand-alone entertainment system without the need to connect to a video source or game console.




About AAXA Technologies

AAXA Technologies Inc was founded in 2008 as a manufacturer of a new class of projector known as "micro" projectors and "pico" projectors. Our core technology is based on small LCoS (Liquid Crystal on Silicon) and DLP (Digital Light Processing) imagers mated to LED (light emitting diode) and Laser light-sources. This technology makes possible the manufacturing of micro projectors and pico sized projectors. In 2010 AAXA launched the world's first laser pico projector and today remains a leader in mini-projector technology. AAXA manufacturers the majority of its products in China, with core technological development occurring both in the Silicon Valley, California and China


MSRP: $555.00


Only $499.99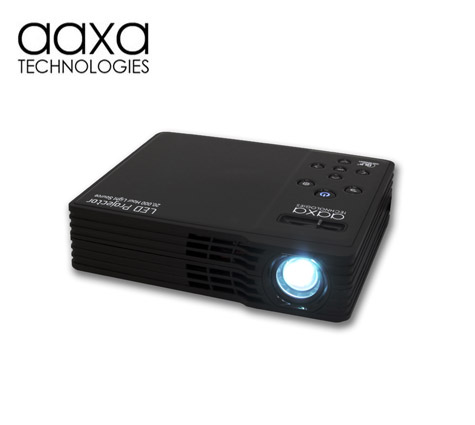 ---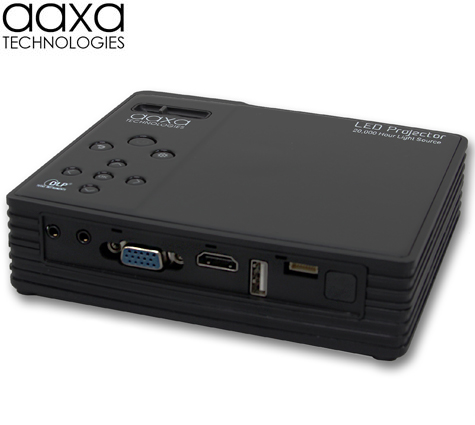 CONTACT US
AAXA Technologies, Inc.
17691 Mitchell N.,
Unit #B;
Irvine, CA 92614
Phone: (714) 957-1999
Fax: (714) 242-6712
Email:
info@aaxatech.com